More international qualifiers book palaces places
By Editorial Staff 10/11/2021
Palace places are filling up fast as more international qualifying spots are filled for the PDC's annual darting jamboyree. Toyokazu Shibata, Nitin Kumar and Fabian Schmutzler have joined the list of International Qualifiers for the 2021/22 William Hill World Darts Championship.
Shibata and Kumar won qualifying events in Japan and India respectively, while Germany's Schmutzler enjoyed a remarkable weekend on the Unicorn European Development Tour to take the list of confirmed International Qualifiers up to 22.
An Alexandra Palace debut beckons for Shibata, who won the PDC Asia Japan Qualifier to join countryman Yuki Yamada in the 96-player field.
Shibata, was denied the chance to represent his nation at this year's World Cup due to travel restrictions, produced an impressive display in the final, averaging 95.42 to defeat Shunpei Noge 7-1.
2021/22 William Hill World Darts Championship
PDC Asia Japan Qualifier
Quarter-Finals
Shunpei Noge 5-3 Edward Shoji Foulkes
Jun Matsuda 5-4 Kota Suzuki
Hideaki Hasumi 2-5 Takayuki Masatsu
Toyokazu Shibata 5-4 Seigo Asada
Semi-Finals
Shunpei Noge 6-3 Jun Matsuda
Toyokazu Shibata 6-3 Takayuki Masatsu
Final
Toyokazu Shibata 7-1 Shunpei Noge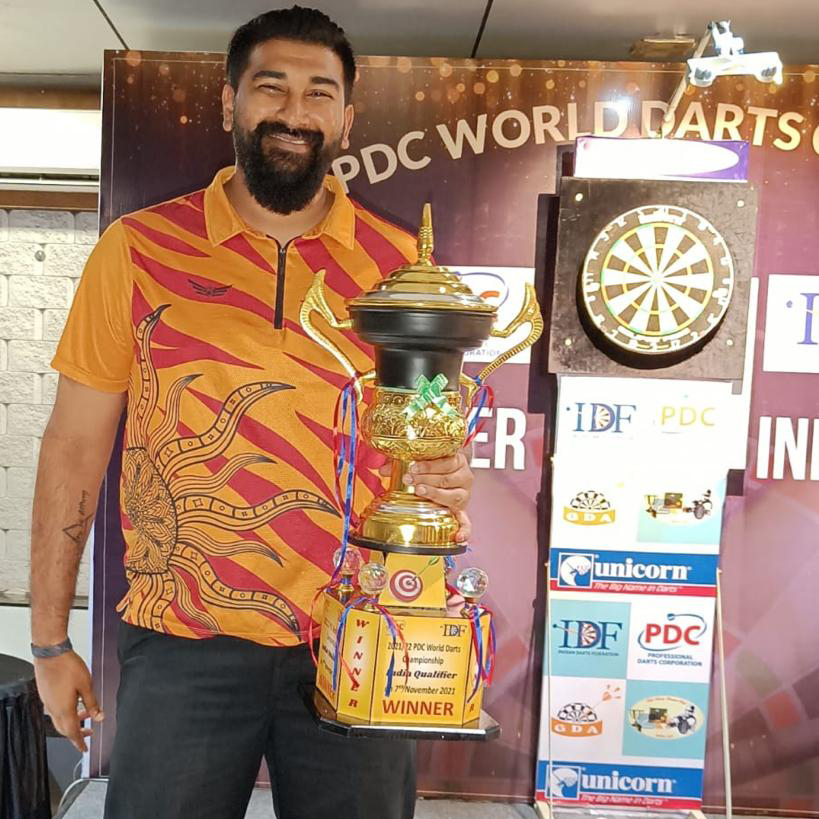 Meanwhile, Kumar was victorious in the India Qualifier on Sunday in Surat, where he defeated Vikehelie Suohu in the final.
Kumar, 35, will make his third Alexandra Palace appearance in December, having made his debut in the 2018/19 and 2019/20 events.
Joining Shibata and Kumar at the world's biggest darts event will be 16-year-old Schmutzler, who secured his World Championship debut thanks to back-to-back Development Tour titles on Sunday.
The remainder of November will see qualifiers taking place all over the globe, with ten places still up for grabs.
The 32 International Qualifiers will be joined by 32 PDC ProTour Order of Merit Qualifiers in the first round, while the top 32 players on the PDC Order of Merit will enter in round two.

-----ENDS-----
Lead Image: PDC
 
Darts World Magazine (Issue 576)
Subscribe or purchase your copy 
---